News Archive Item
More Hurt Brothers Photos
Submitted Nov 30th, 2002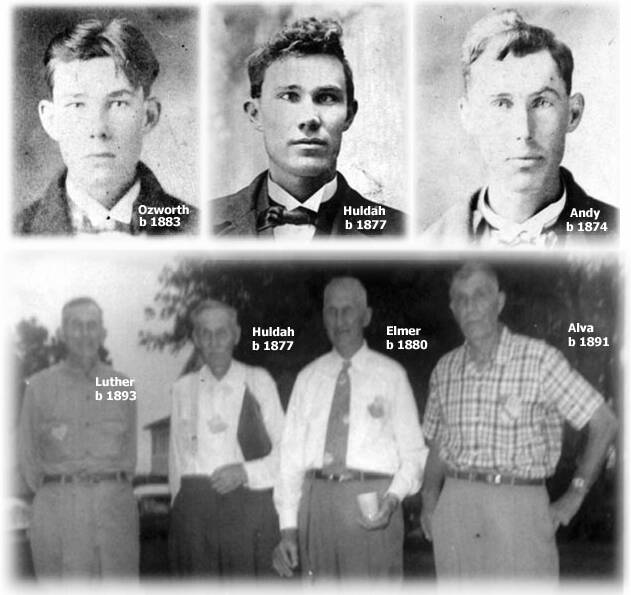 These pictures include the sons of Eli Hurt and Nancy Jane Bryant-Hurt except for Jesse (born 1885) and Ben (born 1888).
They were provided by Shanna Bahr (through Loistel Summerville). Thanks Shanna!
Thanks to Don Hurt for providing the previously featured group shot which he thinks was taken around 1913. It included several of the Hurt brothers, but the photo didn't include names.
If any of you come across pictures (with names) of past generations, feel free to scan them and send them for display via The Families email address (use the Contact link).
Click on the image to see a larger version.
<! dummy>
<! myContent>
<! post-body>
<! layout cell>